The Daily Dose: No.31
~
Slavering Stimuli
 ~
Welcome to today's alcohol-free offering of information, inspiration and fun to keep you motivated and moving in the right direction 🙂
And They Puked…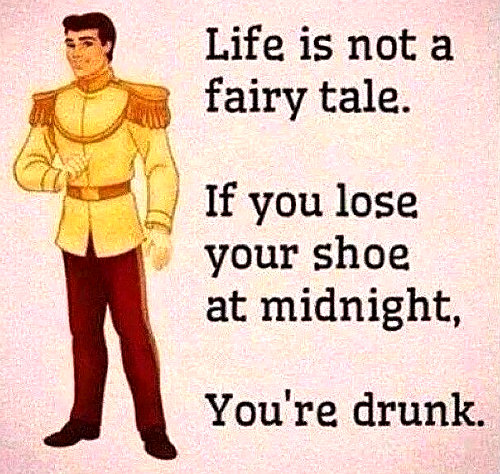 Life is not a fairy tale.
If you lose your shoe at midnight,
you're drunk.

---

~ Internet wit
… unhappily ever after.

---
Life's not a fairy tale, no, but it can be magical.
That sounds unbelievably cheesy, but hey, why not? Here's a cliché: you only have one life. Given the choice, would you like it to be fun or friggin' fruitless?
Would you like to spend most of it in a semi-paralytic state, only half aware of the supposedly 'good time' you're supposed to be having before you spend the rest of the time clearing up the mess?
Or maybe you'd like to not even make a mess in the first place.
I've been off the booze for over a year now, hopefully for good, and getting on with the rest of my life. I've been learning lots, including how much there is left to learn. That's an education in itself.
I've set up a school in the town where I live. I'm studying to help others learn better. I'm organising workshops and eventually a company to develop my projects further.
Somewhat magical, no? My relationship with my young son is pretty good. With his mother it isn't, but a fair amount of that is the legacy of everything that went before. You know what I'm talking about.
Just over a year ago I was spending the entire summer holidays alone at home while my son and his mum were away with his grandparents in another country.
What was I doing? Well you might be expecting me to say 'getting pissed out of my head every day', and you'd be right. But my particular way of being a pisshead still allowed me to be reasonably productive.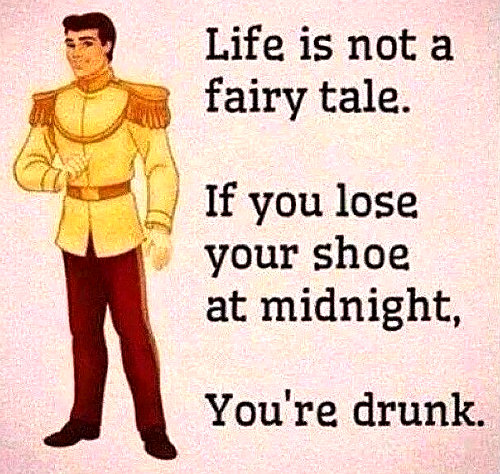 In fact, in case you didn't know, I spent that time creating this site.
This lead naturally to actually giving up, as I would have no validity whatsoever to tell others they should stop if I was still imbibing. I have to admit that a lot of the writing here probably straddles the day I stopped but that was what worked for me.
So back to the fairy tale. Am I living one? Absolutely not. But who'd want to? In fact, drinking yourself into oblivion is just an attempt to pretend you're some sort of fairy princess who can instantly conjure up a happy ever after thanks to a magic potion available on practically every street corner. But that's not life.
Life is meeting people and exchanging ideas and working on crazy passionate visions without being under the influence. It's about learning and sharing and doing your best with what you've got with a positive attitude and a smile. It's about enjoying the journey and not just wishing the destination had already arrived. Without puking.
The End.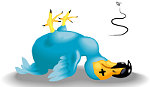 P.S. To get your FREE 'Daily Dose' delivered to your inbox effortlessly every day, sign up for the newsletter just below and never miss a trick!

---
Daily Dose Newsletter
To receive our inspirational FREE messages by e-mail just click the button below!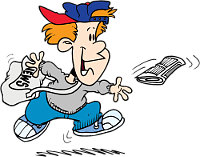 ⇒ Click HERE To Get Our FREE Newsletter! ⇐
---

Comments: To comment on this or any post or page on Drunken Dodo, please visit (& 'Like' 🙂 our friendly Facebook Page and get involved. We'd love to hear from you!
---
© Copyright 2015 Drunken Dodo, All Rights Reserved. Contact us