The Daily Dose: No.29
~
Double Vision
 ~
Welcome to today's alcohol-free offering of information, inspiration and fun to keep you motivated and moving in the right direction :-)
?   ?   ?   ?   ?   ?   ?   ?   ?   ?   ?
CLICK HERE To Watch The 'DAILY DOSE' Scope!
? DAILY DOSE Don't Mean Jack

 

Scope

! ?
Don't Mean Jack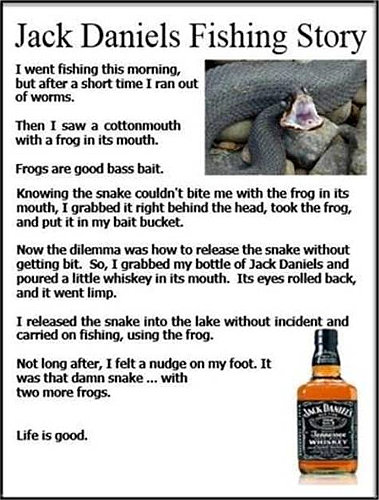 I'm not sure if this was an actual Jack Daniel's whiskey ad or if it's just a cute meme, but whatever, it's… worthy of comment.
In and of itself, it's a vaguely funny story, but there is one fundamental flaw as far as I'm concerned.
In order to find this both 100% innocent (like any good clean joke) and 100% funny, you have to unconditionally accept, or be completely oblivious to, the fact that this is making light of a lethal poison found in the hands of countless thousands of miserable alcoholics around the world slowly rotting themselves to an ugly death.
That's a bit troubling, but maybe I'm reading too much into this. Maybe I should loosen up a bit, chill out and kick back, pour myself a drink or two, crack open a bottle of Jack…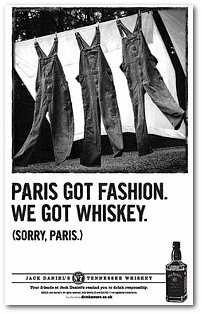 The final line, 'Life is good.', sounds a bit like a slogan or tag line, but a bit of research (well, G-search) didn't turn up any official matches to back that theory up either.
So I'm a bit flummoxed. Whilst this has the style and tone of a possible Jack Daniel's ad, it doesn't actually seem to ever have been one.
Which actually shows the power of a brand, irrespective of what it actually does to your insides in the long term. Coke's a bit like that too. And Oreos. And Snickers bars. And McDonalds burgers.
In fact, Jack Daniel's tend to play the ain't tradition great and proud to be independent card with a dash of humour or word punning in their distinctive stylised ads: Freedom is a right, independence is a choice / Our forefathers didn't fight for our right to be wallflowers / Those in favor of free spirits raise a glass. And the employee who asks for his three passions to be listed in this specific order: Diane, his wife; Butch, his dog; Tennessee, his whiskey…
In the end it's a funny business, this selling of poison through building and feeding a legend.
Times move on, we become more aware of the dangers, and yet people don't change because there are too many things to fight against. Tradition, inertia and sly advertising can be powerful enemies, and as is often the case, an unrelenting barrage of accessible information, hard facts and a dash of humour may be our best ally in the battle against the booze.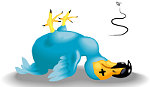 P.S. To get your FREE 'Daily Dose' delivered to your inbox effortlessly as soon as they're published, sign up for the newsletter just below and never miss your round!

---
Daily Dose Newsletter
To receive our inspirational FREE messages by e-mail just click the button below!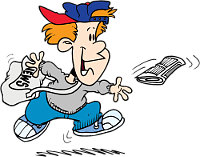 ⇒ Click HERE To Get Our FREE Newsletter! ⇐
---

About DAILY DOSE Don't Mean Jack
This article is part of a regular series designed to inform, inspire and amuse anyone with an alcohol problem in their life. Join us – we're all over social media like a really bad hangover! ?!
Comments: To comment on this or any post or page on Drunken Dodo, please visit (& 'Like' 🙂 our friendly Facebook Page and check out Twitter where you can watch our regular 'Scopes featuring these Daily Doses and more. In other words: Get Involved. We'd love to hear from you!
---
© Copyright 2016 Drunken Dodo, All Rights Reserved. Contact us