The Daily Dose: No.28
~
Wasted On The Web
 ~
Welcome to today's alcohol-free offering of information, inspiration and fun to keep you motivated and moving in the right direction :-)
?   ?   ?   ?   ?   ?   ?   ?   ?   ?   ?
CLICK HERE To Watch The 'DAILY DOSE' Scope!
? DAILY DOSE Watery Grave

Scope

! ?
Watery Grave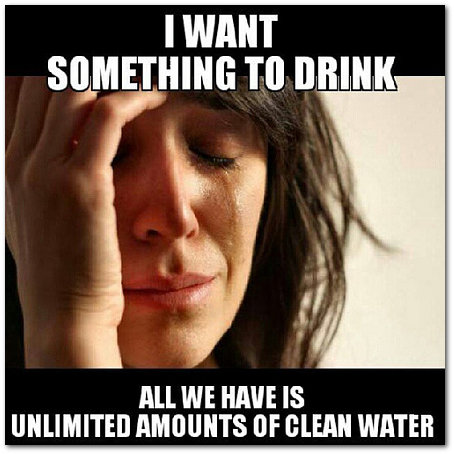 Can you stay off the booze for 31 days? Last year over 2 million people cut down their drinking for January. 2016 is looking to be even bigger, so join in and reap the rewards!

~ from the Dry January web site
Maybe I've mentioned this before but we're in Dry January as I type but despite the unquestionably worthy sentiments driving it I remain ambivalent.
There are two things that trouble me in particular.
One is the 'gamification' element of the quit-drinking-for-a-month initiative. You can do it as a team. You can raise money. You can download the app. You can try some 'yummy mocktails'. Heck, you can even buy the mug, the wristband, the apron or the hoodie.
What's so wrong with that? I don't want to be a naysayer and I applaud anyone who brings attention to the dangers of overindulging or becoming dependent. I'm just worried it's playing down the seriousness of the problem.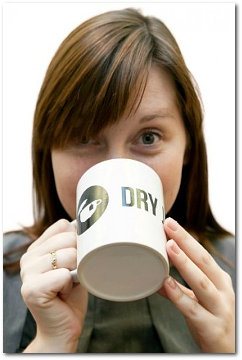 The second thing that concerns me is the ephemeral character of the thing. Dry January. And then what? Hello Flooded February? Back on the booze with a renewed virtue-driven vengeance for many I imagine, if I know boozers, and I do.
The Dry January site markets its campaign by highlighting the benefits of giving up for for a month, such as losing weight, sleeping better, saving money, feeling more energetic and – woopee! – clearer skin…
That may well be the case, but I fear their nimble side-stepping of anything remotely unpleasant like rotting liver disease and throwing up for 'fun' and slowly but surely pissing your family and your career down the drain may be missing a great opportunity.
Worse, they could actually be encouraging people to keep drinking and not do anything longer term than 31 days about their drinking difficulties.
At the bottom of the web page they somewhat cynically ask us to "Please note that this is not a medical detox programme and should not be attempted by people with an alcohol dependency problem."
OK, forgive me but that's bordering on the ridiculous. So Dry January is only for people who don't have a drink problem and therefore don't need to give up or cut down in the first place? And if you are 'dependent' to any extent, sorry, this isn't for you pal/gal. Thanks for playing, game over. Same player play again… Go figure.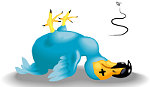 P.S. To get your FREE 'Daily Dose' delivered to your inbox effortlessly as soon as they're published, sign up for the newsletter just below and never miss your round!

---
Daily Dose Newsletter
To receive our inspirational FREE messages by e-mail just click the button below!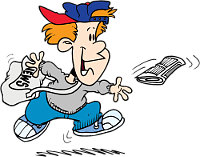 ⇒ Click HERE To Get Our FREE Newsletter! ⇐
---

About DAILY DOSE Watery Grave
This article is part of a regular series designed to inform, inspire and amuse anyone with an alcohol problem in their life. Join us – we're all over social media like a really bad hangover! ?!
Comments: To comment on this or any post or page on Drunken Dodo, please visit (& 'Like' 🙂 our friendly Facebook Page and check out Twitter where you can watch our regular 'Scopes featuring these Daily Doses and more. In other words: Get Involved. We'd love to hear from you!
---
© Copyright 2016 Drunken Dodo, All Rights Reserved. Contact us